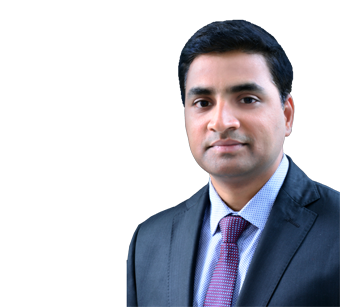 DR PRAKASH KUTOKATI
Specialist Orthopedic
Orthopaedics
MBBS, MS
12 years of experience
Muharraq (Bahrain)
About DR PRAKASH KUTOKATI
Dr Prakash Kurtakoti is a highly skilled Orthopaedic Surgeon with over 10 years of professional experience behind him. His training and work exposure both in India and Muscat make him an expert in various types of surgeries for repairing fractures and other debilitating conditions that can't be improved non-surgically. He is highly proficient in total knee replacement surgeries, replacement of hip joints and various types of surgical interventions for fractures of the long bones. He performs both elective and emergency orthopedic surgeries for trauma patients. Dr Prakash is a dedicated orthopedic surgeon who keeps updating his knowledge by attending conferences regularly.

Excellence & Experience
Area of excellence
Primary total knee replacements
Complex Primary total knee replacement
Primary total hip replacement
Hemiarthroplasty of Hip
Hip fractures fixation using intramedullary devices and extramedullary devices
Femoral head fractures fixation using safe dislocation
Upper and lower limb nailing
Locking plate fixation for intra and juxta-articular fractures around the knee, proximal femur, proximal and distal tibia, proximal humerus, elbow and wrist
Plating for long bone fixation
Level of Experience
Trauma, Joint Replacement surgery and Arthroscopic surgeries
8 years experience in India and 2 years in Muscat
Awards & Academics
Academics Details
MBBS - B M Patil Medical College, Karnataka, India
MS - M R Medical College, Karnataka, India
Out Patient Timings
The outpatient timings at Badr Al Samaa Hospitals have been planned in such a way that your choice of doctor is available whenever you are free.
Sunday
7:00 AM - 3:00 PM
Muharraq - Bahrain
Monday
7:00 AM - 3:00 PM
Muharraq - Bahrain
Tuesday
7:00 AM - 3:00 PM
Muharraq - Bahrain
Wednesday
7:00 AM - 3:00 PM
Muharraq - Bahrain
Thursday
7:00 AM - 3:00 PM
Muharraq - Bahrain
Friday
Saturday
7:00 AM - 3:00 PM
Muharraq - Bahrain