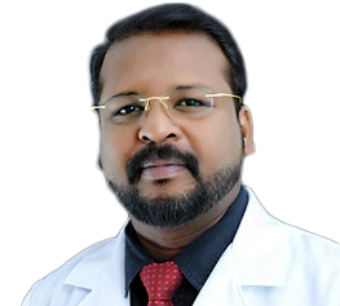 DR RETHESH BABU
General Physician
General Practice
MBBS
17 years of experience
Muharraq (Bahrain), Askar (Bahrain)
About DR RETHESH BABU
Dr Rethesh Babu is a General Physician with more than 15 years of excellent professional experience. His training and work exposure has made him an expert in dealing with day-to-day problems arising in the OPD as well as emergencies that arise both in pediatric as well as adult patients. He is very proficient in dealing with acute and chronic infectious diseases as well as other conditions like diabetes and hypertension diagnosis and management. Dr Rethesh also handles minor surgical issues in the emergency section as well as managing chest pain promptly.
Excellence & Experience
Area of excellence
Daily emergencies
Chest pain
Acute & Chronic infections
Diagnosis and management of chronic conditions
Performing minor surgeries
Emergency care
Awards & Academics
Academics Details
MBBS - Govt Medical College, Trivandrum - 2002
Out Patient Timings
The outpatient timings at Badr Al Samaa Hospitals have been planned in such a way that your choice of doctor is available whenever you are free.
Sunday
8:00 AM - 2:00 PM
Askar - Bahrain
2:00 PM - 4:00 PM
Askar - Bahrain
Monday
8:00 AM - 2:00 PM
Askar - Bahrain
2:00 PM - 4:00 PM
Askar - Bahrain
Tuesday
8:00 AM - 2:00 PM
Askar - Bahrain
2:00 PM - 4:00 PM
Askar - Bahrain
Wednesday
8:00 AM - 2:00 PM
Askar - Bahrain
2:00 PM - 4:00 PM
Askar - Bahrain
Thursday
Friday
8:00 AM - 2:00 PM
Askar - Bahrain
2:00 PM - 4:00 PM
Askar - Bahrain
Saturday
8:00 AM - 2:00 PM
Askar - Bahrain
2:00 PM - 4:00 PM
Askar - Bahrain