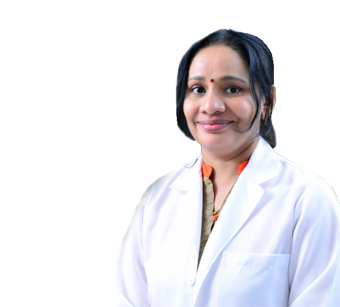 DR SIMI MANOJKUMAR
Specialist Opthomologist
Ophthalmology
MBBS, DO, Fellow in Medical Retina
21 years of experience
Muharraq (Bahrain)
About DR SIMI MANOJKUMAR
Dr Simi Manojkumar is an Ophthalmologist with more than 19 years of professional experience. She is highly skilled in the use of Laser treatments, having performed over 10,000 procedures. She is also an expert in performing Fundus Fluroscein Angiograms, having done over 5000 procedures as well as in OCT scanning (more than 5000 procedures). Aside from the regular problems of infections, allergies and foreign bodies seen in the Ophthalmology OP, Dr Simi is a retina specialist and also an expert in managing diabetic retinopathy, retinal tears and retinal vascular occlusions.
Excellence & Experience
Area of excellence
Diabetic Retinopathy
Retinal Vascular Occlusions
Retinal Tears
Focal Lasers
Fundus Fluorescein Angiogram (more than 5000 procedures done)
Indirect Ophthalmoscope
OCT scan (more than 5000 procedures done)
Retinopathy of Prematurity Screening
Level of Experience
Specialised in Laser treatment (more than 10000 procedures done)
Consultant Ophthalmologist - Tellicherry Co-operative Hospital, India – 2000-2005
Retina Consultant - Comtrust Charitable Eye Hospital, Calicut, India – 2006-2018
Awards & Academics
Academics Details
MBBS - Govt Medical College, Kottayam, Kerala, India
Dip. Ophthalmology - Calicut Medical College, Kerala, India
Fellow in Medical Retina
Out Patient Timings
The outpatient timings at Badr Al Samaa Hospitals have been planned in such a way that your choice of doctor is available whenever you are free.
Sunday
7:00 AM - 3:00 PM
Muharraq - Bahrain
Monday
7:00 AM - 3:00 PM
Muharraq - Bahrain
Tuesday
7:00 AM - 3:00 PM
Muharraq - Bahrain
Wednesday
7:00 AM - 3:00 PM
Muharraq - Bahrain
Thursday
7:00 AM - 3:00 PM
Muharraq - Bahrain
Friday
Saturday
7:00 AM - 3:00 PM
Muharraq - Bahrain