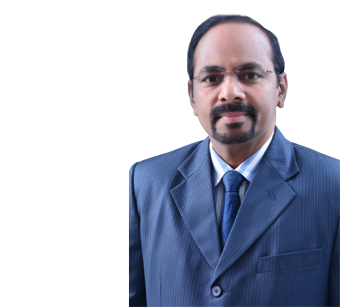 DR SHAJU PL
Specialist Internal Medicine
Internal Medicine
MBBS, MD, MRCP(Part 1 & Part 2 Passed)
32 years of experience
Muharraq (Bahrain)
About DR SHAJU PL
Dr Shaju Panikulangara Lonai is a highly qualified medical professional currently working as a Specialist in Internal Medicine. He has 30 years of extensive experience as a doctor, of which 18 years is post MD experience. He has worked in numerous hospitals of high reputation in India and this has given him vast experience in clinical evaluation and management of infectious and chronic illnesses. He is confident in clinically evaluating his patients with various day-to-day medical problems and imparts cost-effective treatments with a compassionate demeanor. He also has an interest in lifestyle diseases and disorders.
Excellence & Experience
Area of excellence
Diabetes
Hypertension
Hyperlipidaemia
Thyroid diseases
Joint disorders
Level of Experience
Consultant Physician - 7 years of experience in Kerala, India
Specialist Internal Medicine - Al Hilal Hospital, Muharraq, Bahrain – 2008 till Date
Awards & Academics
Academics Details
MBBS, MD, MRCP (Part 1 & Part 2 Passed)
MBBS - Calicut University - 1989
MD - Father Muller Medical College (Rajiv Gandhi University of Health Sciences, Bangalore) - 2001
Out Patient Timings
The outpatient timings at Badr Al Samaa Hospitals have been planned in such a way that your choice of doctor is available whenever you are free.
Sunday
9:00 AM - 1:00 PM
Muharraq - Bahrain
4:30 PM - 9:30 PM
Muharraq - Bahrain
Monday
9:00 AM - 1:00 PM
Muharraq - Bahrain
4:30 PM - 9:30 PM
Muharraq - Bahrain
Tuesday
9:00 AM - 1:00 PM
Muharraq - Bahrain
4:30 PM - 9:30 PM
Muharraq - Bahrain
Wednesday
9:00 AM - 1:00 PM
Muharraq - Bahrain
4:30 PM - 9:30 PM
Muharraq - Bahrain
Thursday
9:00 AM - 1:00 PM
Muharraq - Bahrain
4:30 PM - 9:30 PM
Muharraq - Bahrain
Friday
Saturday
9:00 AM - 1:00 PM
Muharraq - Bahrain
4:30 PM - 9:30 PM
Muharraq - Bahrain