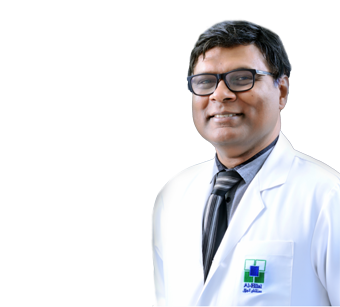 DR MUHAMMED SALIM P U
Consultant Surgeon
General & Laparoscopic Surgery
MBBS, MS, FRCSI
30 years of experience
Muharraq (Bahrain)
About DR MUHAMMED SALIM P U
Dr Muhammed Salim is a highly qualified Consultant Surgeon who has spent almost three decades of his illustrious career in the field of surgery. He has garnered comprehensive experience in almost every surgical procedure both in India and abroad. His knowledge base makes him the best surgeon for both elective and emergency cases. He is also an expert in both open and minimal access surgeries. His brilliance can be seen in his management of salivary gland tumours, laparoscopic surgeries, gastrointestinal surgeries including for cancer surgeries, painless surgical procedures for piles and management of diabetic foot infections, etc.
Excellence & Experience
Area of excellence
Salivary gland tumours - parotid, submandibular
Benign and malignant conditions of the breast
All types of hernias
Laparoscopic procedures including cholecystectomy (removal of gall bladder) and appendicectomy
Gastrointestinal surgeries including cancer surgeries
Management of diabetic foot infections by conservative procedures like wound debridement
Management of gangrene and amputations if necessary
Paediatric circumcision
Painless surgical procedures for piles (HAL, stapling)
Management of fissures, fistulas and prolapsed varicose surgeries
Skin grafting
Fasciotomy
General surgeries
Level of Experience
Diagnosis and management of thyroid and parathyroid disorders
28 years of experience
Awards & Academics
Academics Details
MBBS -1983
MS - 1990
FRCSI - 1999
Out Patient Timings
The outpatient timings at Badr Al Samaa Hospitals have been planned in such a way that your choice of doctor is available whenever you are free.
Sunday
9:30 AM - 12:30 PM
Muharraq - Bahrain
4:30 PM - 9:30 PM
Muharraq - Bahrain
Monday
9:30 AM - 12:30 PM
Muharraq - Bahrain
4:30 PM - 9:30 PM
Muharraq - Bahrain
Tuesday
9:30 AM - 12:30 PM
Muharraq - Bahrain
4:30 PM - 9:30 PM
Muharraq - Bahrain
Wednesday
9:30 AM - 12:30 PM
Muharraq - Bahrain
4:30 PM - 9:30 PM
Muharraq - Bahrain
Thursday
9:30 AM - 12:30 PM
Muharraq - Bahrain
4:30 PM - 9:30 PM
Muharraq - Bahrain
Friday
4:30 PM - 9:30 PM
Muharraq - Bahrain
Saturday
9:30 AM - 12:30 PM
Muharraq - Bahrain
4:30 PM - 9:30 PM
Muharraq - Bahrain