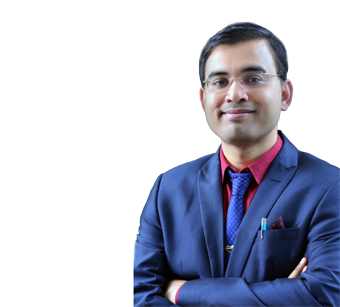 DR PANKAJ PADMAKAR JOSHI
Specialist Orthopedic
Orthopaedics
MBBS, D (Ortho), AO Spine Fellowship, SICOT Fellow, EANS Fellow (UK)
12 years of experience
Muharraq (Bahrain)
About DR PANKAJ PADMAKAR JOSHI
Dr Pankaj Padmakar Joshi is a highly qualified and knowledgeable Specialist Orthopaedic Surgeon with many qualifications under his belt. He has had an illustrious career which has garnered him expertise in the field of orthopedic surgery. His expertise lies in fracture surgeries especially of the humerus & elbow joints as well as complex femur fracture fixations, spine surgeries and management of ankle injuries. He is brilliant in open and minimally invasive surgeries and makes an excellent team member for trauma care. He is also a member of numerous prestigious medical bodies and keeps himself updated with the latest developments in his field.
Excellence & Experience
Area of excellence
Expertise in fracture surgeries
Humerus & elbow fractures
Complex femur fracture fixation
Ankle injuries management
Orthopaedic surgery
Spine disorder treatment
Level of Experience
10 year experience in the field of orthopedic surgery & spine disorder treatment
Awards & Academics
Academics Details
MBBS – Maharashtra - 2003
D (Ortho) – Mumbai - 2007
AO Spine fellowship
SICOT Fellow
EANS Fellow (UK)
Out Patient Timings
The outpatient timings at Badr Al Samaa Hospitals have been planned in such a way that your choice of doctor is available whenever you are free.
Sunday
3:00 PM - 11:00 PM
Muharraq - Bahrain
Monday
3:00 PM - 11:00 PM
Muharraq - Bahrain
Tuesday
3:00 PM - 11:00 PM
Muharraq - Bahrain
Wednesday
3:00 PM - 11:00 PM
Muharraq - Bahrain
Thursday
Friday
3:00 PM - 11:00 PM
Muharraq - Bahrain
Saturday
3:00 PM - 11:00 PM
Muharraq - Bahrain