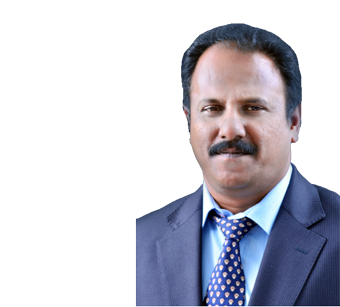 DR PRASHANTH RAMACHANDRAN
Specialist E.n.t
ENT
MBBS, MS, MRCS (Ireland)
20 years of experience
Muharraq (Bahrain)
About DR PRASHANTH RAMACHANDRAN
Dr Prashanth Ramachandran is an excellent Specialist ENT Surgeon with over 18 years of experience under his belt. His vast exposure has made him highly knowledgeable in his field and today he is an expert in numerous delicate surgical procedures related to the ear, nose and throat. He has excellent surgical experience in procedures that include Mastoidectomy, Tonsillectomy, Myringotomy, and Adenoidectomy, sleep medicine research (SMR), Polypectomy and various endoscopies associated with the ear, nose and throat. Dr Prashanth believes in ongoing education and keeps updating his knowledge base by attending conferences and CMEs regularly.
Excellence & Experience
Area of excellence
Surgical experience in Mastoidectomy
SMR
Tonsillectomy
Myringotomy
Adenoidectomy
Myringoplasty
Tympanoplasty
Polypectomy
Panendoscopy
Nasal endoscopy
Endoscopic removal of foreign body
Level of Experience
Since 2012 – Al Hilal, Muharraq, Bahrain
2002 - 2012 - NSS Medical Mission Hospital, Pandalam, India
Out Patient Timings
The outpatient timings at Badr Al Samaa Hospitals have been planned in such a way that your choice of doctor is available whenever you are free.
Sunday
9:30 AM - 1:00 PM
Muharraq - Bahrain
5:00 PM - 9:30 PM
Muharraq - Bahrain
Monday
9:30 AM - 1:00 PM
Muharraq - Bahrain
5:00 PM - 9:30 PM
Muharraq - Bahrain
Tuesday
9:30 AM - 1:00 PM
Muharraq - Bahrain
5:00 PM - 9:30 PM
Muharraq - Bahrain
Wednesday
9:30 AM - 1:00 PM
Muharraq - Bahrain
5:00 PM - 9:30 PM
Muharraq - Bahrain
Thursday
Friday
9:30 AM - 1:00 PM
Muharraq - Bahrain
5:00 PM - 9:30 PM
Muharraq - Bahrain
Saturday
9:30 AM - 1:00 PM
Muharraq - Bahrain
5:00 PM - 9:30 PM
Muharraq - Bahrain