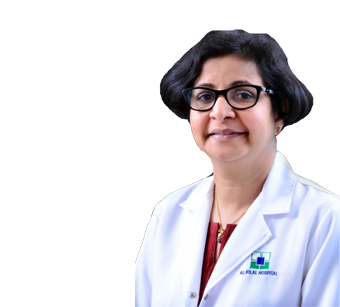 DR SHEEJA SURESH NAIR
Dental Surgeon
Dentistry
BDS
17 years of experience
Muharraq (Bahrain)
About DR SHEEJA SURESH NAIR
Dr Sheeja Suresh Nair works as a General Dentist and has more than 15 years of experience in the field. She has trained and worked in some of the best hospitals in the country and has garnered much experience during the process. Dr Sheeja is an expert in many dental procedures and performs them with a gentle touch. Her areas of excellence include extractions, scaling, whitening, root canal treatment and smile designing. She believes in sharing knowledge on general oral hygiene as she is a proponent of 'prevention is better than cure'.
Excellence & Experience
Area of excellence
Extraction
Aesthetic treatment
Root canal treatment
Scaling and Whitening
Cavity treatment
Awards & Academics
Academics Details
BDS – Calicut Dental College, India
Out Patient Timings
The outpatient timings at Badr Al Samaa Hospitals have been planned in such a way that your choice of doctor is available whenever you are free.
Sunday
7:00 AM - 3:00 PM
Muharraq - Bahrain
Monday
7:00 AM - 3:00 PM
Muharraq - Bahrain
Tuesday
7:00 AM - 3:00 PM
Muharraq - Bahrain
Wednesday
7:00 AM - 3:00 PM
Muharraq - Bahrain
Thursday
7:00 AM - 3:00 PM
Muharraq - Bahrain
Friday
Saturday
7:00 AM - 3:00 PM
Muharraq - Bahrain