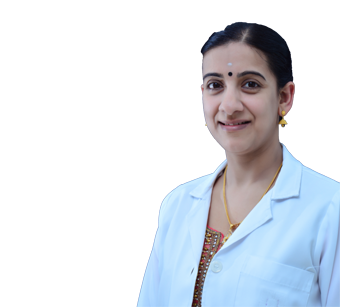 DR VEENA RAJEEVAN
Specialist Ophthalmologist
Ophthalmology
MBBS, DO, FICO (UK), FRCS, Fellowship in Medical
13 years of experience
Muharraq (Bahrain)
About DR VEENA RAJEEVAN
Dr Veena Rajeevan is a highly qualified Ophthalmologist who has been with the Al Hilal Hospital since 2012. She has more than 11 years of specialised knowledge in her field which she executes with delicate care. She is an expert in the treatment of diabetic retinopathy and the detection and management of Glaucoma. She is also very proficient in the management of most day-to-day ophthalmology cases seen in the OP. She is also an asset when it comes to trauma cases and works well with the emergency team. Dr Veena attends conferences regularly to stay updated.
Excellence & Experience
Area of excellence
General Ophthalmology
Detection & medical management of Glaucoma
Examination & management of all general Ophthalmology cases
Diabetic retinopathy
Trained in OCT/FFA/B Scan and Laser in Ophthalmology
Level of Experience
11 years of experience
Al Hilal Hospital, Bahrain – 2012 to Date
Awards & Academics
Academics Details
MBBS, DO, FICO (UK), FRCS, Fellowship in Medical Retina
Out Patient Timings
The outpatient timings at Badr Al Samaa Hospitals have been planned in such a way that your choice of doctor is available whenever you are free.
Sunday
7:00 AM - 3:00 PM
Muharraq - Bahrain
Monday
7:00 AM - 3:00 PM
Muharraq - Bahrain
Tuesday
7:00 AM - 3:00 PM
Muharraq - Bahrain
Wednesday
7:00 AM - 3:00 PM
Muharraq - Bahrain
Thursday
7:00 AM - 3:00 PM
Muharraq - Bahrain
Friday
Saturday
7:00 AM - 3:00 PM
Muharraq - Bahrain