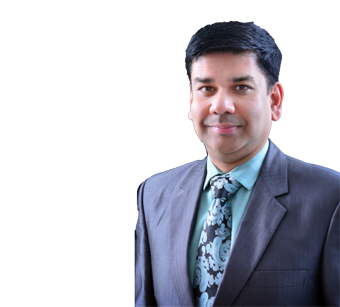 DR VINODH SUBASH
Specialist Radiologist
Radiology
MBBS, DMRD
25 years of experience
Muharraq (Bahrain)
About DR VINODH SUBASH
Dr Vinodh Subash is a product of some of the best colleges in India. He is currently working as a Specialist Radiologist and has over 23 years of quality experience in some of the best private hospitals in India as well as other countries. He is an expert when it comes to reading and reporting MRI and CT scans of various parts of the body. He is also fully experienced in performing ultrasound scans related to obstetrics and gynecology and other organs. Dr Vinodh keeps his knowledge base updated by regularly attending workshops, CMEs and conferences.
Excellence & Experience
Level of Experience
1996-2000 - Apollo Hospitals, Chennai
2000-2003 - Ministry of Health, KSA
2003- 2006 - KIMS, Trivandrum, Kerala, India
2006-2007 - PRS Hospital, Trivandrum, India
2008-2011 - Al Kindi Hospital, Bahrain
2011 to date - Al Hilal Hospital, Bahrain
Awards & Academics
Academics Details
MBBS - Kasturba Medical College, Mangalore, Karnataka, India - 1992
DMRD - Kasturba Medical College, Manipal, Karnataka, India - 1996
Out Patient Timings
The outpatient timings at Badr Al Samaa Hospitals have been planned in such a way that your choice of doctor is available whenever you are free.
Sunday
9:00 AM - 12:00 PM
Muharraq - Bahrain
4:00 PM - 9:00 PM
Muharraq - Bahrain
Monday
9:00 AM - 12:00 PM
Muharraq - Bahrain
4:00 PM - 9:00 PM
Muharraq - Bahrain
Tuesday
9:00 AM - 12:00 PM
Muharraq - Bahrain
4:00 PM - 9:00 PM
Muharraq - Bahrain
Wednesday
9:00 AM - 12:00 PM
Muharraq - Bahrain
4:00 PM - 9:00 PM
Muharraq - Bahrain
Thursday
Friday
9:00 AM - 12:00 PM
Muharraq - Bahrain
4:00 PM - 9:00 PM
Muharraq - Bahrain
Saturday
9:00 AM - 12:00 PM
Muharraq - Bahrain
4:00 PM - 9:00 PM
Muharraq - Bahrain